Medical device components company achieves quality standards distinction for Ireland and Costa Rica plants.

Pleasant Prairie, WI, USA (July 10, 2012) – Kelpac Medical, a leading manufacturer of medical device tubing and packaging, announced two of its global locations have received ISO 9001:2008 certification. The company's Ireland and Costa Rica facilities were accredited by independent registrar NQA. ISO 9001:2008 is globally regarded as the most comprehensive body of standards for quality management systems and practices, and the certifications represent Kelpac Medical's commitment to a systematic approach to achieving the highest levels of process repeatability, product performance and customer satisfaction.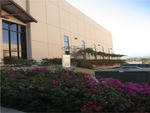 Kelpac Medical – Costa Rica also produces world-class medical device tubing for the Latin American market. "With ISO 9001:2008, we continue our tradition of satisfying our valued customers through a process-driven approach, thus minimizing risk on our customer's downstream manufacturing operations," commented Quality Manager Alejandro Miranda.
Kelpac Medical – Ireland provides local extruded tubing solutions for medical device manufacturers with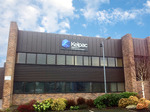 European facilities. Quality Manager Bill Hughes said, "ISO 9001:2008 certification is a key milestone in establishing our facility in Ireland. Our quality culture drives process excellence and continuous improvement to ensure our customers receive the highest quality product in a competitive market."
For more information about Kelpac Medical, visit www.kelpacmedical.com.
About Kelpac Medical
Kelpac Medical is a leading provider of premier-quality medical device components with best-in-class expertise in thermoplastic tubing extrusions and flexible films, pouches and bags, including peelable top webs and forming films. Kelpac Medical is headquartered in Pleasant Prairie, Wisconsin, USA, and operates seven locations worldwide. The company is a division of PPC Industries, a leading extruder and converter of plastic films, bags and tubing for food processors, medical device manufacturers and suppliers to the automotive industry.